Problems with video streaming services? Annoying buffering? Sub-par video quality? Production limitations, embedding restrictions, and unnecessary complexity? Why can't our stream be as crisp as Amazon Prime video, Apple TV, NFL Network, Directv stream and other live tv streaming services?  Below you'll find a handful of potential reasons why now might be the right time for your church to switch live streaming providers.
PROBLEM  | My stream is unreliable
"On a regular basis, my stream freezes or cuts out entirely. Sometimes my viewers complain that it didn't work or was so slow that it was unwatchable."
SOLUTION  | Cloud Transcoding
It takes a lot of heavy lifting to send your video and audio to your viewers online. If your stream is often unpredictable and prone to volatility, then you need to ask yourself an important question…
"What is doing the heavy lifting for my live stream?"
Traditionally, most streaming solutions respond, "The upload speed at the sending location." In other words, most services require your church to provide a huge amount of internet upload bandwidth to send multiple qualities of video from your worship presentation software or live feed simultaneously (1080p, 720p, 480p, etc.) to those who watch live .
We think cloud transcoding is a better idea.
Whether you stream 50 hours per month or 50 hours per year, uploading multiple video qualities concurrently at your sending location is inefficient and often overloads your network capacity.  That in turn causes  unexpected interruptions and occasionally even terminations of broadcast content. A better strategy is to only require your location to upload your highest quality content to the cloud and then create variable broadcast qualities at the server level. This is called "cloud transcoding" and it makes a world of difference with your reliability problems.
Since upload speed is so important to live streaming, why wouldn't you choose a provider (like this one) with a massively powerful cloud infrastructure to do the heavy lifting for your live broadcasts?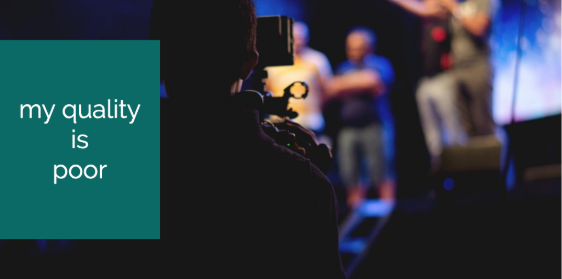 PROBLEM  | My stream quality is poor.
"I have a good camera, but my broadcasts look grainy and fuzzy. When compared to other HD videos on the internet, our streams look second-class."
SOLUTION  | Professional HD
If you're like most folks out there, before you started broadcasting your services online you spent a good amount of time researching and purchasing the perfect camera for the job. Now every Sunday you're able to capture a beautiful 1080p image and send it online for an optimal end-user experience, right?

Not necessarily.
Though it's not widely known, many streaming platforms out there (like Facebook Live) limit a majority of their broadcasters to 720p streaming, even if their equipment is capable of broadcasting at a much higher quality. This saves the company quite a bit of cost but is only able to do so at the expense of your viewers.
Beyond quality limitations, many services on the market haven't built their technology in a way that makes it possible to reliably broadcast in true 1080p High Definition on a regular basis. Some have, though, so if your broadcasts are in major need of a facelift, make sure to consider what an alternative solution can do to help you out.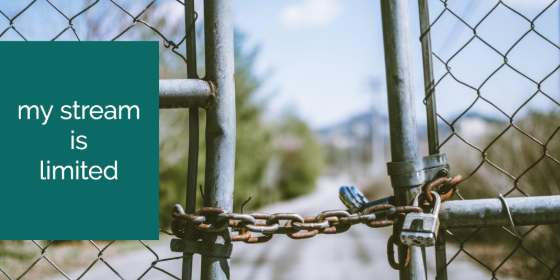 PROBLEM  | My stream is limited in what it can do.
"I really want to overlay graphics and add lower thirds to my broadcasts but I don't have an easy way to do that through my current streaming provider."
SOLUTION  | Video Production Tools
Adding graphics to your broadcasts can be technologically tricky and often require a sizeable investment of both time and money for churches. Since so many ministries have this goal, however, our friends over at BoxCast have created a much simpler method to add advanced video production functionality to your live broadcasts.

More specifically, BoxCast enables their churches to simply upload a PNG image to their online dashboard and then push it to their live broadcasts whenever they want.

This easy tool as well as their post-production sermon trimmer, highlight capture promotion, and sermon podcast audio download features are perfect examples of how the right streaming provider can equip you with everything you need to take your broadcasting ministry to the next level.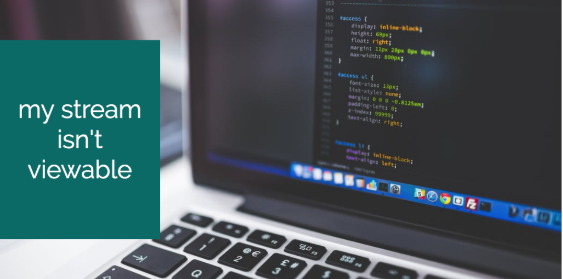 PROBLEM  | My stream isn't able to be viewed on my website.
"We'd really like to host our live and archived content on our church website, but we're limited by our provider and currently aren't able to do so."
SOLUTION  | Embedding Capability
Some companies only allow their clients to display broadcasts on their branded webpage. Similarly, some social media streaming providers hold their broadcasters back from posting content anywhere but their network. These types of policies are significant disadvantages for churches, whose ideal online outreach venue is their website.

The reality is, embedding a live video streaming player on an organization's personal site shouldn't be restricted in any way. BoxCast has created an easy "copy and paste" way for their churches to embed their live and archived videos on their homepages.  Additionally, they've created intuitive integrations with social media sites so that their churches can broadcast live to both their website as well as places like YouTube, Facebook, and Twitter (etc.).

If you're currently held back from posting your content to your website in addition to the other destinations that you desire, maybe it's time to consider switching things up to begin accomplishing your goals.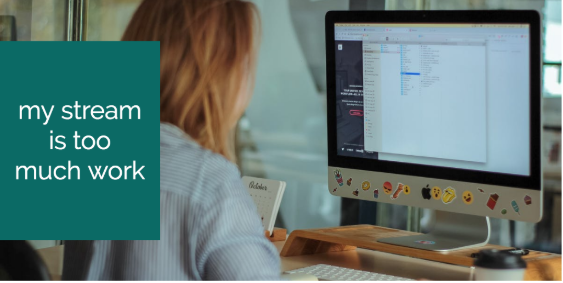 PROBLEM  | My stream is too much work.
"My live stream takes up a lot of time each week. It's hard to consistently find and train volunteers to put in the work required to keep our broadcasts running smoothly."
SOLUTION  | Hardware Automation
Traditionally, church streaming has comprised of a high-end computer devoted solely to running streaming software operated by a well-trained volunteer from start to finish, followed by a bit of work after the fact to post and host video archives. In light of all of this, it's not too hard to imagine how streaming can often feel like a lot of work to most ministries.

As much as we all love computers, the reality is that they aren't necessarily the best when it comes to streaming because of their operational complexity and technological limitations regarding encoding and uploading video in real-time.

As an alternative strategy, check out this hardware that replaces the need for computer software and enables ministries to broadcast without a volunteer. This is made possible through hardware automation, which turns a broadcast on and off through pre-set scheduling and posts video archives automatically after each service concludes.
Oh, and great news, not only will hardware like this save your ministry time and effort, we also offer it to MediaShout users free through our partnered streaming offering.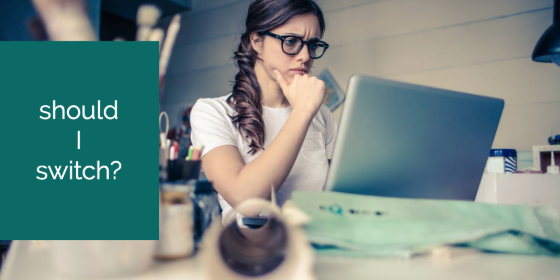 SO… IS IT TIME TO SWITCH?
Only you can make that decision, but if your church stream isn't all that you hope, maybe it's time to set up a quick 10-minute phone consultation with a streaming expert to talk through how you can improve this aspect of your ministry. Maybe then, your stream will be as crisp as AT&T tv, all the sports channels' streams and even your local channels' streams.  Thanks for reading, and as always, happy streaming!

Please follow and like us: