It's that time of year!  The leaves begin to change color and fall, the humidity disappears, and Starbucks mixes pumpkin with every food and beverage in stock.  When you see these signs, it's time to begin thinking about an alternative to trick-or-treating, trunk-or-treat, come up with ideas for fall festivals for church.
Whether your church has never had a fall festival event, or you are pros at it, this is a great opportunity for outreach for your community.  Many kids and adults may never enter the lobby of your church otherwise.  Creating a church fall festival full of games, children's activities, and contests may help those that don't know Jesus to understand Him and your church better.
A church building can feel intimidating to non-believers, but if they see you and your congregation having fun, in a warm, loving environment, it could soften hearts to experience who Jesus is.  
We want to share with you 5 church fall festival ideas to get you started.  October 31 will be here before you know it.  Let's start planning for church fall festivals!
"We did a fall festival in Florida every year. It was actually one of the church's best-reviewed and far-reaching events. We invited kids and their families to show up and dress up for bouncy houses, carnival games for candy and hanging out with their friends. In the end, they would do big giveaways, things like Xbox's, bikes, Nintendos, you name it.
It was always fun and a lot of the lower-income families around town would always show up. It was a good way to reach people and a lot of people ended up coming to church the next Sunday." -Ben
1. Games, Games, Games
If space allows, dedicate part of your parking lot to games that attendees can walk up to and play.  They can be simple or elaborate, they can have prizes or no prizes.  Check out Carnival Savers, Oriental Trading, and Carnival Depot for inexpensive prizes.  Below are just a few games to consider!  
1. Mini Golf – Mini golf is one of my favorite games!  Why not make a few courses at your fall festival or trunk-or-treat event?  Ask your congregation to borrow some of their putters and golf balls, and find some creative people in your church to make their own simple or elaborate courses.  Even better, dedicate a few rooms inside your carpeted church and create a fun mini-golf course indoors!
2. Guess the Weight – No, no.  We're not talking about guessing the weight of people.  (That might get you into some hot water!)  Instead, do a pumpkin carving/pumpkin decorating competition, and at the end, display the best one. 
Place notecards and pens beside it and have everyone guess the exact weight of the pumpkin.  Have attendees drop their answers in a box.  At the end of the night, the person that is the closest to the weight of the pumpkin receives a prize.
3. Carnival Games – Think of simple games that you would find at a carnival that you can replicate for your church gathering. A few ideas are Ring Toss, Velcro Tic Tac Toe, bean bags, and bobbing for apples!  For a ton more games, including games with a biblical twist, visit Churchministry.com's Fall Festival Games.
2. Face Painting
Kids love face painting!  If you have a youth program at your church, recruit your teens, and young church members to lead this endeavor.  Allow them to choose the designs, find the face paint, and set up the booth so that children can enjoy it.
Here is a Face Paint Kit that would work great, and it's affordable!  Need some design ideas?  Look here!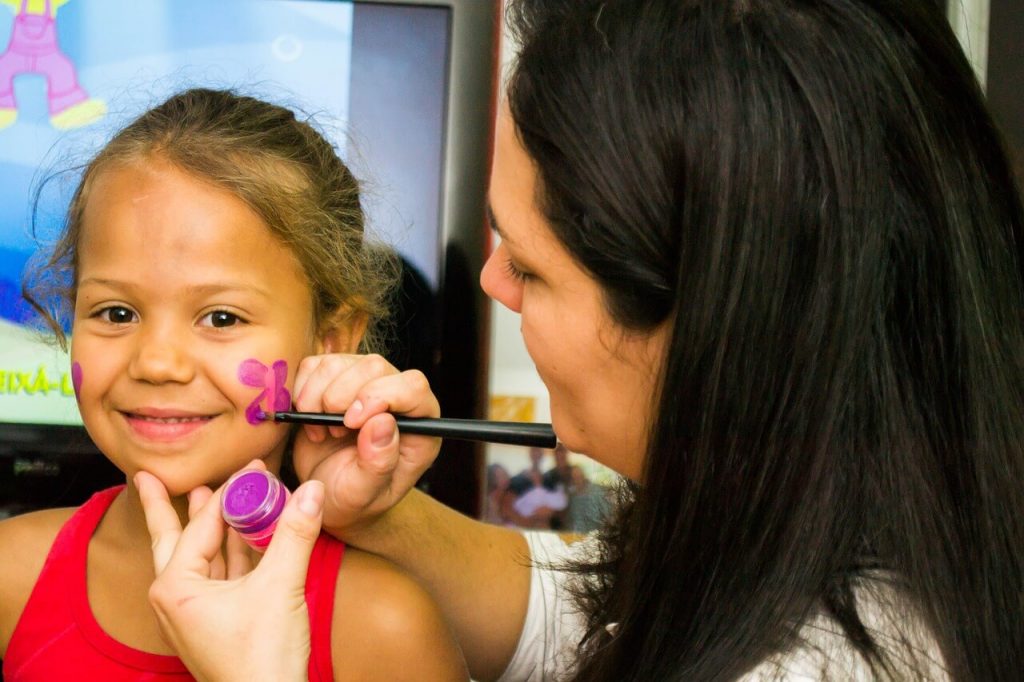 Our church in Washington did a Halloween party called Pumpkin Patch Bash and held it at a school gymnasium.  Face painters, petting zoo, performers, singers, everyone in the church donated candy and handed out fliers to the whole town.
After the first one, the fliers were unneeded because everyone was wondering if we were doing it again!  Christians and non-Christians alike could come to a warm, dry, well-lit safe place for Halloween. – Adam
3. Costume Contests
If you advertise your event, consider having a costume contest.  When planning your church festival, this is a no-brainer. Be more specific, and make it a themed contest to set yourself apart and become a favorite fall activity for families.  Maybe it has to be something from the Bible or a biblical character.
At the end of the night, let the pastor, leader, or volunteer judge the costumes for a prize.  Take lots of pictures and use these in your bulletin, worship software, or social media!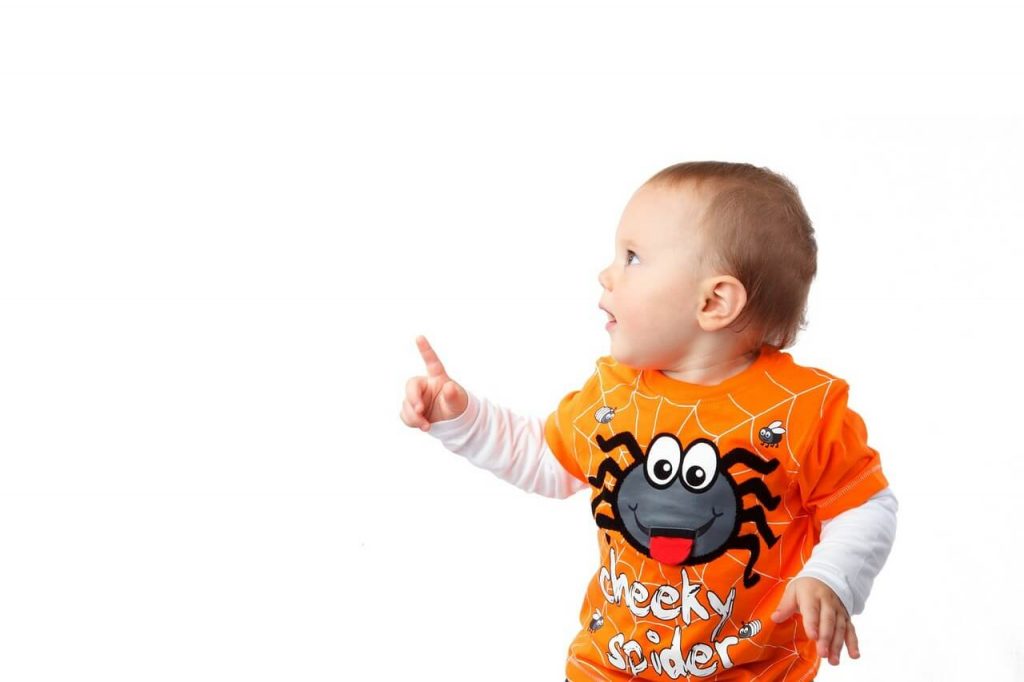 4. Use Technology To Your Advantage
1. Music – Whether you have a sound system or Bluetooth speakers, place worship music during your festival.  NO music can be awkward.  Music always helps the atmosphere.  Find a location Christian station or play KLOVE or AIR1 online and blast it out!
2. Projection – Have an outside church wall that is blank?  Or, do you have a large projection screen or white sheet?  Use the best church presentation software to make a looping script that welcomes everyone.  A few slides that could be helpful is a schedule of the night's events, any sponsors that contributed, or simply how to find out more about your church. 
We recommend taking a look at MediaShout for an alternative to PowerPoint.  Add videos, images, lyrics, Scripture, and fall themed backgrounds with ease!
3. Social Media – As we talked about earlier, take lots of pictures and videos that night and post all the excitement that happened on social media the next day.  Make a short 60-90 second compilation video with music and play it in your worship software Sunday morning.  Remember to use all of this to advertise for next year!
4. Set Up An Inexpensive Photo Booth – People love to take selfies.  Grab an iPad, and an iPad stand, decorate a background to stand in front of, and voila!  Check out "Mini Photobooth" app for iPhone and iPad.
Choose your layout, backgrounds, text to customize it for your event.  It even has live countdowns before the picture is taken, and you can have the photos printed to an AirPrint or share to themselves or social media.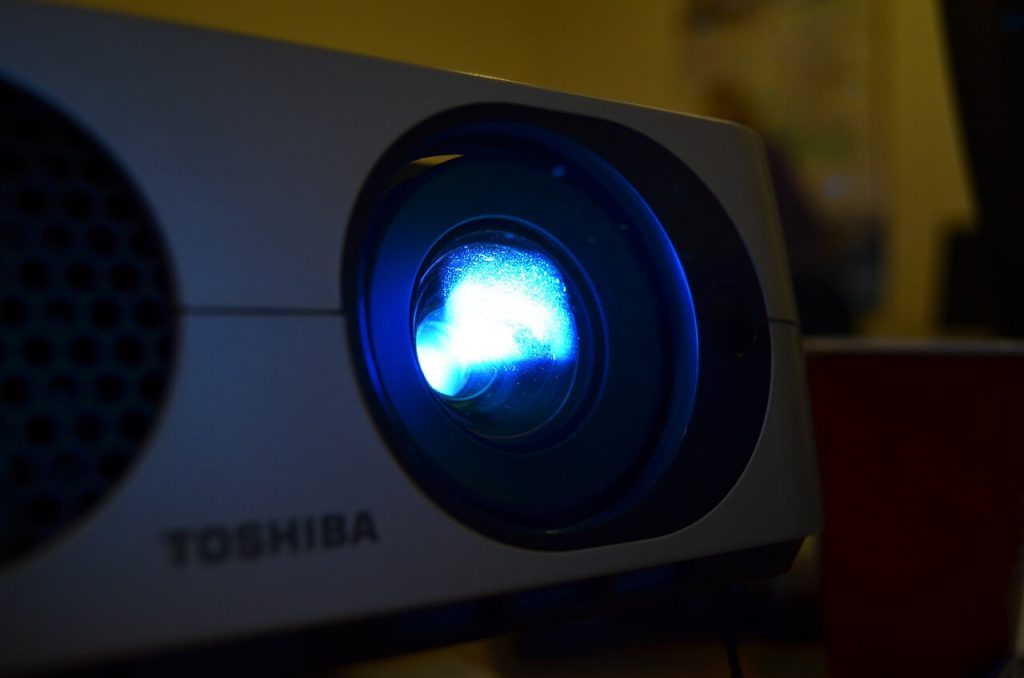 5. Have A Family-Friendly Movie Night
Why not play a family-friendly movie near the end of the night?  If you projected your announcements and welcome slides all night, simply add a movie into your worship software (make sure you have the correct licenses with CVLI).  Make popcorn, serve drinks, (and plenty of candy corn) and have everyone gather together as a family.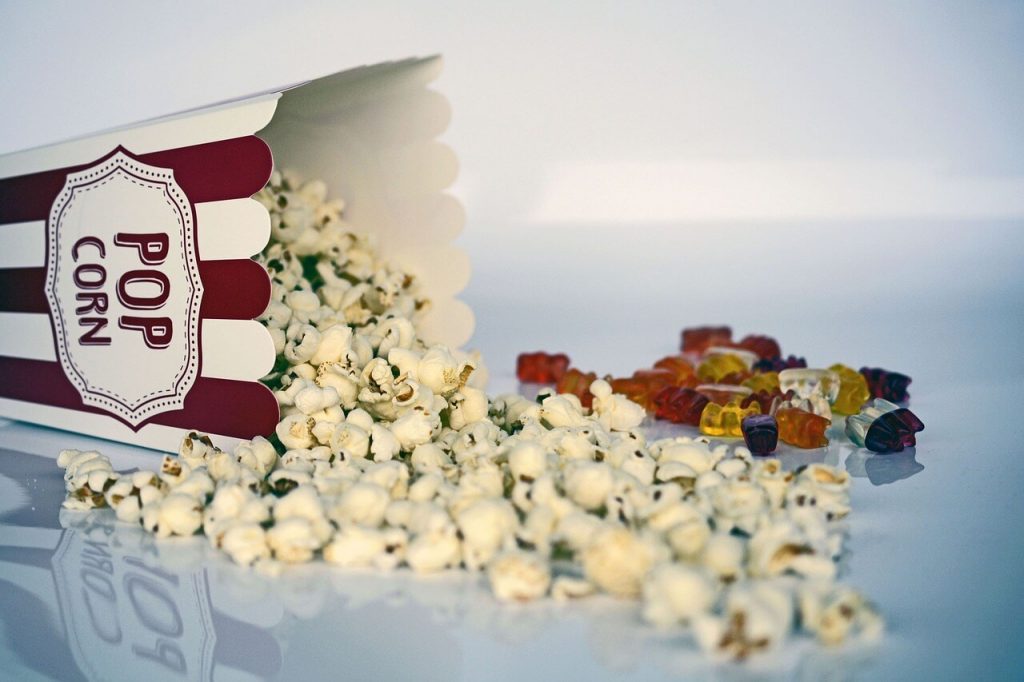 We hope your Fall Festival for church is successful and that it is an outlet for many to know more about your church and Christ.  These 5 fall festival ideas for church will get the gears moving and have you racing towards the finish line.
Remember to pray often and be ready for great things.  What ideas for fall festivals at church did we miss?  What have you found to be a success?  Comment below!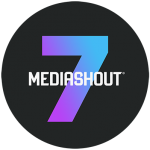 Ready to switch to the best worship software on the market?  See what MediaShout church presentation software can do for you and your ministry.  Download the FREE 30-day trial today!
Please follow and like us: