Guest Contributor: Brett Bzdafka from BoxCast
Easter is unlike any other time for your ministry, and that's not an understatement.
No other time better represents the culmination of the gospel like Easter. Easter is all about the resurrection, and so Paul put it this way: "If Christ has not been raised, your faith is futile and you are still in your sins." (1 Cor. 15:17 ESV) In other words, without Easter, Christians have no Christ.
Beyond the theological importance of the day, Easter is special for your ministry because it's one of the most likely days that new visitors from your community will walk into your building. Put simply, Easter provides a pretty awesome ministry opportunity for your church, and so it's super important that you do everything you can to both magnify the gospel of Jesus and meaningfully connect to everyone in attendance.
So during this gospel season, if folks in your area are looking for a church, what can you do to make sure that they find you? Diving deeper, if you do wind up with a large number of first-time visitors on Easter Sunday, what will you do to encourage them to stay connected and potentially even plug in during the following weeks or months?
Though it might not seem like the obvious answer at first, adding a live video ministry to your website and social platforms is one of the best ways that you can make the most of your Easter and post-Easter ministry.
How so? I'll tell you.
When you embed a live video player on your website, the code of your website changes. This simple addition to your site will help improve the perceived value of your website to search engines. So when someone looks for a church in your area online, the addition of live streaming to your homepage will boost and improve your Search Engine Optimization ranking.  This will help more prospective visitors find you, increasing the probability of your Easter visitors by a substantial amount.
Beyond streaming to your website, simulcasting your sermons to social networks such as Facebook, YouTube, and Twitter will also help introduce your ministry to folks who might not have ever known about your church or your Easter service.
Finally, for the visitors who do actually wind up attending on Easter weekend, an invitation in your bulletin or from the pulpit to stay connected via your weekly live stream online is a much less intimidating method of asking folks to come back and stay plugged in beyond the major holiday. Most "Christmas and Easter Christians" have never attended a church on back-to-back weeks in their whole life, so this invitation will seem more approachable and will likely lead to more effective assimilation, evangelism, and discipleship.
"Okay, but Easter is almost here, isn't it too late to start streaming? Oh yeah, and what about the high cost or technical expertise required to stream?"
Great question, let's get practical.
HOW TO GET STARTED BY EASTER
Our team here at MediaShout has teamed up with BoxCast, the live streaming company, to come up with a customized streaming offering for MediaShout churches. Check out this quick 90-second video to get a preview of how BoxCast streaming works and how easy it will be to get your ministry up and streaming in no time.
Beyond this video, if you have any questions regarding live streaming, feel free to schedule a quick 1-on-1 consultation with one of BoxCast's streaming experts. If your team is interested in getting things started, you can do so through this discounted online checkout page to lock in a special discounted rate, offered exclusively to MediaShout churches.
Thanks so much for considering partnering together in this effort, and whether or not you begin streaming in the coming days, have a joyous and glorious Easter celebration with your family and congregation!
Want to learn more about how to use BoxCast with MediaShout?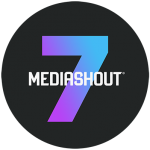 Ready to switch to the best worship software on the market?  See what MediaShout church presentation software can do for you and your ministry.  Download the FREE 30-day trial today!
Please follow and like us: