Vidflex Faith™
Connect with your church community using video
Vidflex Faith™ offers churches and its ministry leaders a customizable and safe video platform to grow your community, share your message and reach more people.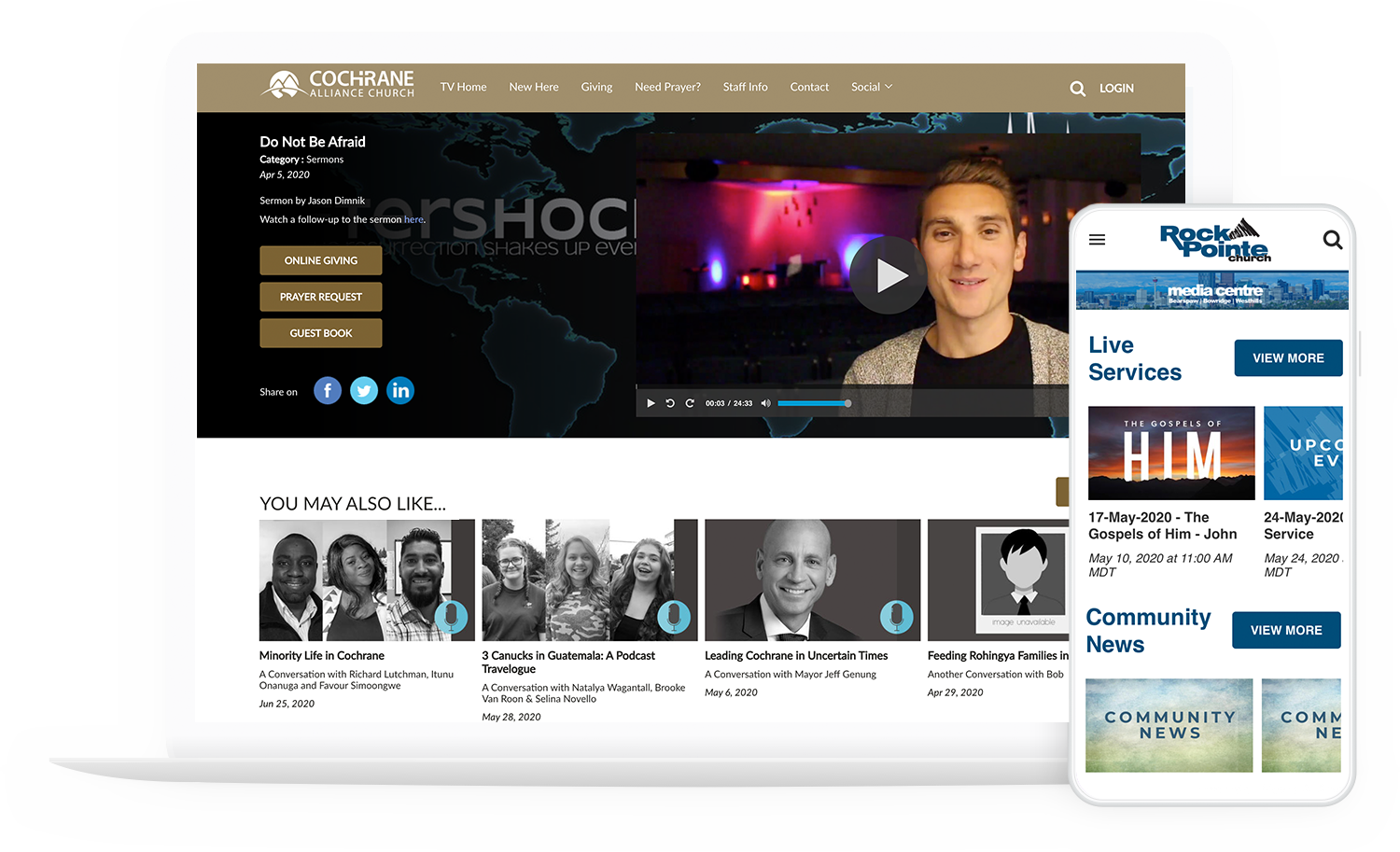 Easy-to-use and secure!
Vidflex Faith™ provides churches with their own video-powered media center to easily manage a library of videos and live stream weekly services.
Vidflex Faith's built-in video management tools include:
Video sliders
Gallery pages and filter options
Video archiving
Tags and related content
Event/Sermon scheduling
Built to meet the needs of your church
Live Streaming
Reach members in real-time regardless of location, or travel and physical restrictions.
Video Archiving
>Record and save services, celebrations and special events for later viewing pleasure.
Easy Video Management
Grow and manage your video library with ease. Also, maintain control with access restrictions.
Customizable
Design themes and features that support your church's identity, values and beliefs. In-service chat functionality also available!
Community Engagement
Connect members via live chat and enable them to securely upload and share videos to member groups within your church.
Online Giving
Provide members with a convenient tithing button to give before, during, or after each live service or video
Connecting Your Church's Community With Video

This webinar will provide you with in-depth, practical information on using video to benefit your church and ministry work.
Connecting church in a digital age
Create a branded website to host and distribute your videos; free from conflicting content, inconsistent branding and distracting advertising.
Members don't have to subscribe to a social media channel to stay connected, which means there's no need to push viewers to an outside platform that's out of your control.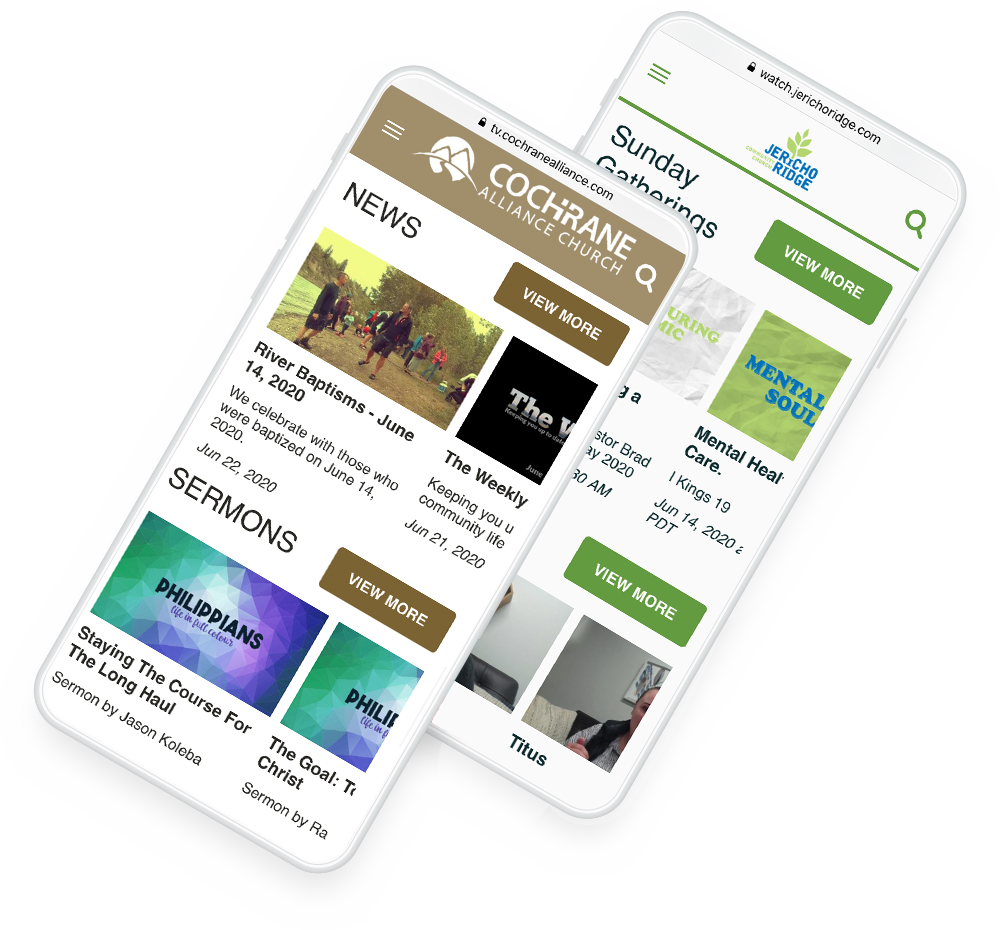 Reach more followers
The Vidflex Faith™ platform also gives your church the opportunity to reach viewers who may not be able to attend in person. Whether it's vacation, scheduling conflicts or simply reaching an un-churched demographic, your platform can provide secure access to:
Sermons
Community News & Events
Teaching Series
Ministry & Missions
Staff Training
Recent Work
Cochrane Alliance
Cochrane Alliance church created its own branded video website using our Vidflex Faith™ platform. By streaming their weekly services, Cochrane Alliance optimized its reach to attract over 2,000 unique users. This increase in visibility has supplemented the church's in-person attendance and fostered the efficiency of virtual worship.
MediaShout Partner Pricing
Includes Vidflex's world-class live, VOD, and video management capabilities. Best of all, we build it for you!
From $150/mo USD
$2,500  $999 one-time platform set-up fee
Key features include:
Live Streaming
Video on Demand
Available Online Giving
Video Library Management
Detailed Video Analytics
Community Upload
Member Login and Self-Sign-Up
Viewing permissions
Full setup, customization, and onboarding support
Let's Get Started
Ready To Make a Real Change? Let's Build this Thing Together!