November 2021
The Lord Is My Firewall  
by Joey Famiglietti
Every word of God is tested; He is a shield to those who take refuge in Him.  –Proverbs 30:5
---
On March 3, 2021, I read about a patch for Microsoft Exchange that I needed to deploy to the seven Exchange servers in my purview. Despite deploying that patch the next day, some additional reading made it clear that all of those Exchange servers had been infected with the payload, allowing an attacker to do pretty much anything on these networks.
I spent the next four days in remediation, going between being too tired to be productive, yet too scared to go to sleep – what if one of the accountants got ransomware? What if the medical office had data exfiltrated? It was robbing me of my peace, my sleep, and my ability to function.
Sunday night, shortly after I'd finished cleaning and restoring the first of the servers to be brought back online, the Lord told me, "I am your firewall". This seemed like an odd thing to say; I am certain none of us have heard such a phrase uttered from a pulpit or during a prayer meeting. It certainly isn't in the Bible…at least, not in that particular form.
The Bible does, on more than a dozen occasions, refer to The Lord as our shield. Most frequently, this happens in the Psalms (18:2, 28:7, 33:20, 115:9, and most famously Psalm 3:3), but Deuteronomy 33:29 uses this imagery as well, and God directly refers to Himself as a shield to Abram in Genesis 15:1.
I am certain we have all heard someone ask for God's protection before (possibly in "hedge" form, a phrase comedian Tim Hawkins has forever ruined for me), but it's something that seems very easy to lose in the nuance: God doesn't protect us because it's what He does, as if He has "protect [your name]" on a to-do list somewhere. Every reference to God I found in the Bible which refers to Him as our shield does so in the context of a state-of-being: protecting us isn't a chore that God checks off a list, being our protector is an integral, inextricable part of who He is. He doesn't protect us because of who we are, or because we've earned it, we are protected by God because of who He is.
I'm sure for most of us, the term "shield" brings up scenes from movies involving combat between soldiers of ancient kingdoms; few of us have ever used one and fewer still have used one in a combat scenario. It's a vestigial word picture that lacks relevance in our modern culture. God as my firewall, on the other hand, is far more relevant. All seven of the Exchange servers I spent four days cleaning came back online with nothing beyond the initial payload. Every indication of compromise came back negative, every malware scan came back clean, and not a single e-mail was lost. God made it clear to me that those networks were not free of compromise because of the network configurations I'd put in place, or the 2-factor authentication service this hack bypassed, or the unified threat management appliances my clients spent thousands of dollars on that happily let this traffic pass through. God is my firewall because I take refuge in Him…and it is only in Him where my peace comes from.
Call to action:
–Spend some time assessing where your peace comes from. As church media techs, it's easy to fall into having our trust in our testing or our experience or our equipment or the quality of our worship presentation software…but while all of those things are to be used for God's glory, is your trust, first and foremost, on Him being your shield (and firewall?).
–Thank the Lord for all of the times He has been your firewall, to the point where you weren't aware that there was even an attack against you. It is easy to take His protection for granted because things go right, but it is His grace that has ensured that things that could have easily been problems, weren't.
---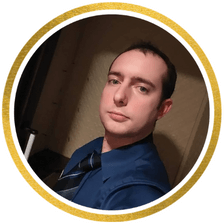 About the author:
Joey Famiglietti, 34, is a resident of Long Island, New York. He first accepted Christ as his Lord at 17 (and was a 'church kid' for his entire life), is a full-time network administrator for small businesses, and started using Mediashout at version 2.5 at his youth group. He has done most forms of media ministry over the course of his life, but enjoys video editing and DJing the most.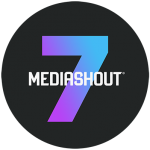 Ready to switch to the best worship software on the market?  See what MediaShout church presentation software can do for you and your ministry.  Download the FREE 30-day trial today!
Please follow and like us: