When you're making decisions about what equipment your church needs to run presentations, you have a lot to consider. Beyond choosing the presentation software that's right for your church, you have to decide on hardware that fits your needs—AND your church's budget.
This is no easy task.
To help make this process easier, the MediaShout team connected church-tech experts with hardware manufacturers to lighten the load for you. We worked directly with Dell and built the most church-centric computer bundles on the market.
Get Started with the Standard Desktop Bundle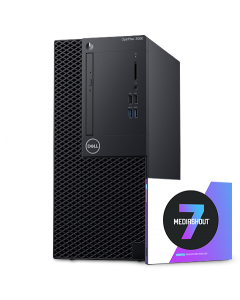 With this hardware package, you'll get everything you typically need, memory, improved speed, a great processor, and more for the more basic presentations that still include media. The standard bundle also supports multiple displays. If your church is considering branching into multi-screen presentations, this desktop bundle will be a great start.
Take a look at the Standard Desktop Bundle.
Level up with the Premium Desktop Bundle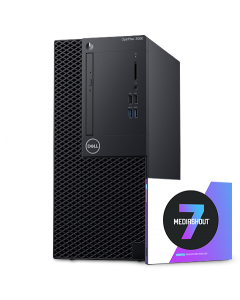 This middle-of-the-line system has a few more tricks up its sleeve… It includes a higher-end processor that allows for speed where you need it most. If your church wants to up your presentation game with large-scale HD presentations and streaming this hardware package is for you.
Learn more about the Premium Desktop Bundle.
Go above and beyond with the Pro Desktop Bundle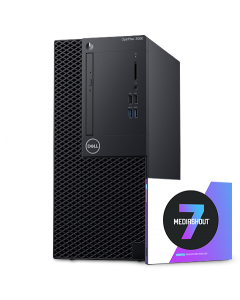 This bundle is by far the most powerful system we've ever curated for your use. Designed with the best processor, video card, an additional "SSD" drive, this computer is perfect for every need you could have. If you're interested in advanced video editing and high-end presentations, this is the best system your money can buy.
Learn more about the Pro Desktop Bundle.
Stay agile with the Laptop Bundle
Churches who rely on volunteers with rotating presentation responsibilities will love how versatile the laptop bundle is. It's perfect for agile church plants or portable churches. You also might want to consider the Laptop Bundle if you tend to have multiple folks putting together the weekly presentation from locations other than the church office.
Check out the Laptop Bundle.
Presentation hardware packages made for the church
Each of our computer bundles comes with a 3-year warranty and is loaded with the correct graphics card, RAM, and memory that's needed to run professional church services.
They also even come pre-loaded with MediaShout 7. Everything's tested beforehand and ready to go by the time it ships to you.
Check out the full suite of computer bundles, and if you need help seeing which one is right for your church, just leave us a comment or give us a call at 615-983-5901.
Already have MediaShout 7? Don't worry,  we have special pricing on these bundles just for you that you can't find online.
Call us and we'll get you set up! 615-983-5900.
Please follow and like us: