September 2021
Sing! (even if you cannot)  
by Chris Solwecki
For the director of music. With stringed instruments. Of David.
Hear my cry, O God;
listen to my prayer.
From the ends of the earth I call to you,
I call as my heart grows faint;
lead me to the rock that is higher than I.
For you have been my refuge,
a strong tower against the foe.
I long to dwell in your tent forever
and take refuge in the shelter of your wings.
For you, God, have heard my vows;
you have given me the heritage of those who fear your name.
Increase the days of the king's life,
his years for many generations.
May he be enthroned in God's presence forever;
appoint your love and faithfulness to protect him.
Then I will ever sing in praise of your name
and fulfill my vows day after day.
Psalms 61 (NIV)
---
In a few minutes, I'm going to ask you to sing.  Yes…you.  Techies.  Men and women who prefer to keep a low profile.  Folks who do not want their work to be highlighted, because that probably means you've made a mistake (Uh, could you please turn my mic on?  Why am I in the shadows?  Technology is great until it doesn't work, amiright?).  Ugh.
But as we consider Psalm 61, it feels as though the Psalmist David is not only calling us out of the shadows, but he's proclaiming that we who belong to God must sing…or at least make a joyful noise.
Every year gives us moments to remember, but since I was born in 1969, I'm partial to it…and oh what remarkable events took place!
The Beatles gave their last public performance on the roof of Apple Records…The Pontiac Trans Am rolled off production lines for the first time in history…350,000 Rock and Roll fans showed up at woodstock…and, of course, the landing of Apollo 11 on the moon, and Neil Armstrong walking on the surface of the moon.
But for me, there's another event that took place in 1969 – November of that year, in fact – that resonates with me.  It was the premiere of Sesame Street on the Children's Television Workshop and Public Broadcasting.
Sesame Street has been teaching children for 52 years!  Of all that they taught me and so many others, they also taught me this song, (its called "Sing" by Sesame Street) which has rattled around in my head for a half century:
Makes your heart happy, doesn't it?
Psalm 61 is an 8-verse, full-body interaction between David and his God.
In verses 1-2, David seems to be expressing, "I, in my own strength, am not enough." 
He goes on to write, "lead me to the rock that is higher than I." That rock is God.  Allow me to pause here and remind you that you are not defined by your best or worst day at your job or in service to your church.  You are defined by your relationship with the one who created you in His image…the rock that is higher than you.
In verses 3-5, David intimates, "You are where I want to be…no…you are where I need to be!"  You know me.  You made me.  I am yours.
Verses 6-8 are cries for God to sustain David to the end, and a statement that his (David's) restoration will come from the hand of God, and will forever be his strength.
While some psalms are easier to sing than others…this is a psalm/song we must hide in our hearts…so that when we are weary…broken…discouraged…frightened…lost…alone…we sing our song…and we become no longer weary, but strengthened.  We become no longer broken but made whole.  We become no longer discouraged but content.   We become no longer frightened, but filled with a spirit of power.  We become no longer lost, but found.  We become no longer alone, but we belong. 
Sing that song…and watch yourself move from the shelter of his wings to soaring on wings like Eagles, running and not growing weary…walking and not fainting.
Now, before you leave this thinking to yourself, "Nobody wants me to sing."  After all, perhaps it's why you're serving the worship team from "behind the scenes" so to speak.  Think again.  That word "sing" finds its roots in the Old English, Dutch and German languages.  Its original meaning is to chant, celebrate or tell in song. So, to sing, one needn't have a spectacular voice.  To sing, one only needs a song.
And the holy scriptures are full of songs worth singing.  So sing a song O servants of the Lord…sing a song O you fans of the background…sing a song like Psalm 61.
---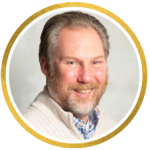 About the author:
Chris Solwecki is the Director of Vineyard Kids at Vineyard Cincinnati.  He has also served as Director of Worship and Creative Arts at The Creek in Indianapolis, Indiana, and at Amazing Grace Christian Church in Grove City, Ohio, where he led teams on the platform and behind the scenes.  He's married to Dedra and has 2 adult children.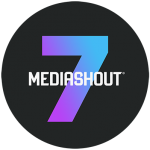 Ready to switch to the best worship software on the market?  See what MediaShout church presentation software can do for you and your ministry.  Download the FREE 30-day trial today!
Please follow and like us: