NDI Live Video Input
in MediaShout 7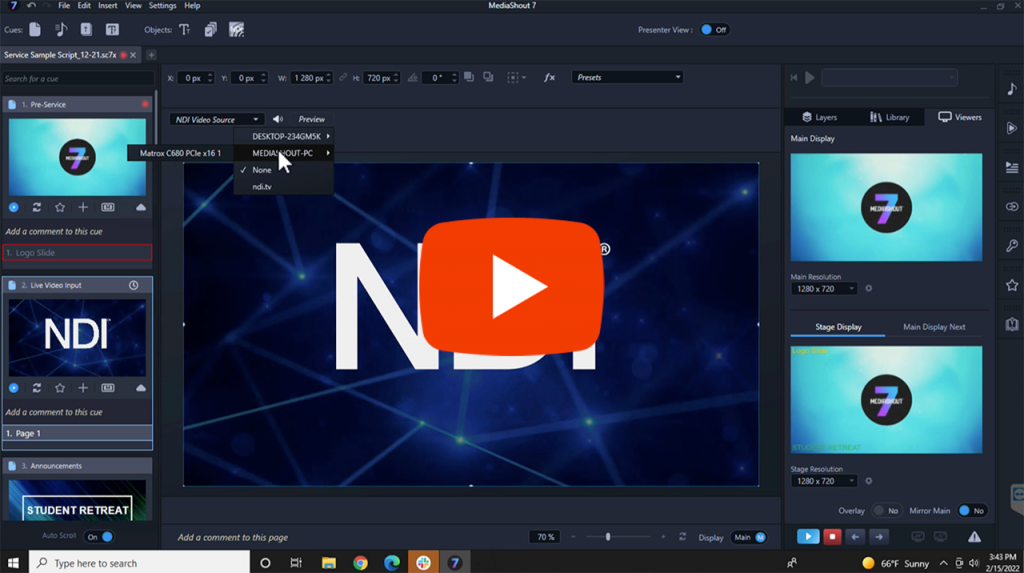 Watch how you can add a live video feed via NDI in MediaShout 7 or CLICK HERE for written steps on our Knowledge Base!
MediaShout Version 7.4 now has the ability to insert and display live video feeds in your presentations, thanks to NDI. NDI is a technology developed by Newtek that has quickly become an industry standard for providing video over networks (video over IP).
There are many NDI equipped devices, software programs, and mobile applications and a FREE suite of software tools provided by Newtek that can be easily deployed in your media ministry.
You can learn more about NDI on Newtek's website, or find great third-party articles like this one.
If you'd like to try MediaShout 7 FREE,
or if you already own a license code, you can
download and run Version 7.4 now!
You can also use NDI's tools to send a MediaShout display output
to other NDI enabled devices on your network. Click here to learn more!