After Christmas Eve and Easter, most churches see the highest attendance on Mother's Day. Families get together. People come from out of town. And they show up at your church's door.
Not every church dedicates this service to moms with a sermon about motherhood. Sometimes an announcement or a brief interlude will suffice. But whether you're looking for the perfect Mother's Day sermon background or a beautiful slide to make your announcement stand out, we've put together a list of options for you.
Here's a list of top-notch presentation backgrounds for Mother's Day:
Sermon Backgrounds
A Mother's Day sermon background should complement the tone of your message. Is your sermon drawing a biblical picture of womanhood from Proverbs 31? Are you using Mary to illustrate the joys and challenges of motherhood? Or maybe you're using this day as an opportunity to honor all women in your church, using Jesus' final words to John (John 19:26-27) or another passage to explore how the body of Christ redefines family.
Whatever your message, choose a sermon background with tones that contribute to the mood of your service. Different messages with different themes call for different backgrounds. As you're deciding what your message looks like, check out these Mother's Day sermon slides. (Click a slide to see the whole series in the media store.)
Floral Gradients
Soft colors and faint flower petal impressions make this series both beautiful and simple. Other slides in the series offer even lighter tones for a more subtle background.
Watercolor Card

This series comes in a variety of colors, and each slide includes gentle flower patterns with splashes of warm watercolors.
Mom's Flower Bouquet

The vibrant flowers in this series work well with a thick, white font. Each variation contains the same luminous bouquet, but some allow for more blank space around the edges.
Mother's Day Triangles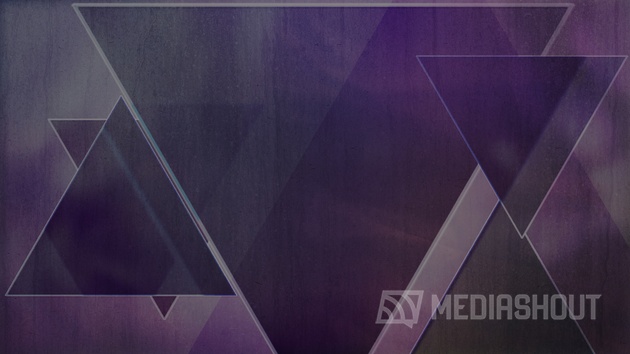 This series is appropriate for any occasion, but its blend of soft hues and sharp lines break away from the usual pink and white flowers of other Mother's Day backgrounds, freeing you to explore motherhood's complexities.
Modern Flowers
While it's more cheerful than the "Mother's Day Triangles" series, the abstract nature of this series offer a similar invitation to break free from the mold of Mother's Day sermons. You can select the same design in various shades of orange, blue, green, and pink.
Mother's Day Flowers

Blending bright blues and soft pinks, this series nods to classic Mother's Day decor with prominent roses. Other slides in this series feature a larger bouquet of flowers.
Announcement Slides
Not every Mother's Day service has to have a sermon dedicated to the merits of motherhood. For many women, Mother's Day is an uncomfortable day for a number of reasons.
For your church, the decision not to deliver a Mother's Day sermon may be more pragmatic: Mother's Day landed in the middle of a sermon series, or you choose to honor moms in other ways.
If you choose not to dedicate your sermon to mom's (or even if you do), you'll probably want to take a moment to acknowledge the moms in your church. An elegant announcement slide can help make that moment special, whether it's a brief pause or a longer interlude. Each of these slides are also available as motion graphics to make your announcements even more special. Click or tap an image to find it in our media store.

A slide like this would work well as part of your announcement loop, so moms feel appreciated even before you say anything.

"Honor her for all she has done" is a reference to Proverbs 31:31, which reads "Honor her for all that her hands have done, and let her works bring her praise at the city gate" (NIV).

Like a massive Mother's Day card, this slide shows moms that you're thinking of them.

As part of your announcements, you could even read Proverbs 31 in its entirety to remind the women in the room how Scripture values the role they play in the world.
Get Free Bible Art
As you're putting together your Mother's Day service, consider using our free Bible art. We've created 100 slides that pair Scripture with images or handcrafted artwork. They're perfect for your pre-service announcement loop, during worship, or throughout your service.
Get free church media
Get free month of MediaShout for your church presentations, worship sets, and more!
Please follow and like us: