April 2021
Facing Our Giants  
by Scott Meadows
Now Eliab his oldest brother heard when he spoke to the men; and Eliab's anger was aroused against David, and he said, why have you come down here? And with whom have you left those few sheep in the wilderness? I know your pride and the insolence of your heart, for you have come down to see the battle. And David said, what have I done now? Is there not a cause? – 1 Samuel 17:28-29 NKJV
---
This could be a time when you find yourself on the tech team feeling as if everyone else is in the battle, but you are not. Maybe you are worn out from all the details of the work of ministry and wonder where the purpose went that you once felt. Maybe you are in a time where you are just feeling unappreciated.

David was a man who could relate to all of these emotions and struggles. He was left behind tending sheep while his brothers went off to battle. He takes provisions to them and doesn't like that Goliath was taunting the people of God, and they are in a retreat. His brothers scold him, "Why did you come down here?" You have left those sheep at home to come and see the battle. David handled this very well. In verse 29, David says, "Is there not a cause?" Yes, there certainly was! David knew that someone needed to knock Goliath down and stand up for God.
A cause is defined as that which gives rise to an action. It is a principle because of a deep commitment. So let me ask you, do you have a "cause"? The answer is a resounding "YES!". It is likely that the cause has been there all along, but life and ministry have become busy, and burdens have mounted. The result is that your "cause" is now in the background. Sometimes the details, schedules, practices, and leading people all cloud the cause we have in ministry. Let me encourage you today to look around and see that there is a need to stand up for God first of all. Second, there is a cause you have. That's why you are involved in ministry in the first place. Make that the priority of your ministry; put it back in first place, and let it motivate you. Those who are involved in ministry as people of purpose and servants of God have all the power in which to work.  With God on our side, we can win the battles we have in life and ministry.
So what now? First, God has called you to be involved in ministry, so fulfill the cause God has put in your heart. For David, he looked around, and the giant needed to be removed. What could you remove that gets in the way of the fulfillment of that God-given action you need to perform? Second, let the cause you have shine. Move it from the background to the front. It should be what directs you in life and ministry. Finally, remember just like David, God equips you for the battle. With a slingshot and a few pebbles, the giant fell in front of David. In your ministry, rest assured God knows what you need, and he will supply it so that you can be effective in your ministry.
Ministry that is full of purpose, action, and fulfillment can begin for you. Return back to the cause and let it grow within you and then move forward. God will bless you with victories that will allow you to make a difference in the kingdom and restore the joy of ministry.
---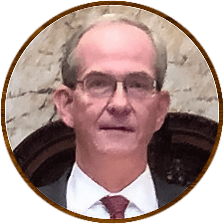 About the author:
Scott Meadows grew up a preacher's kid who was inspired to go into ministry. Scott is a graduate of Kentucky Christian University and has 39 years of ministry experience, serving in youth, Christian education, and preaching ministry. Scott and his wife, Lisa live in Kentucky serving a church for the last thirteen years.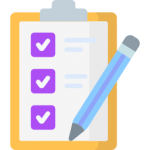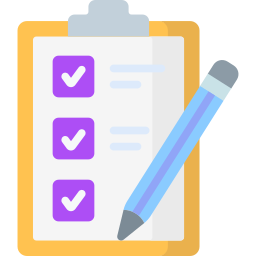 FREE SUNDAY CHECKLIST
FREE for your Church Presentation Software needs:  We've put together an easy-to-follow, downloadable, Sunday morning service checklist for your ministry.  The best part:  It's FREE!  Download today.
Please follow and like us: