Inline Editor Overview
The Inline Editor is a powerful function of MediaShout that provides tools for changing the look and behavior of a cue.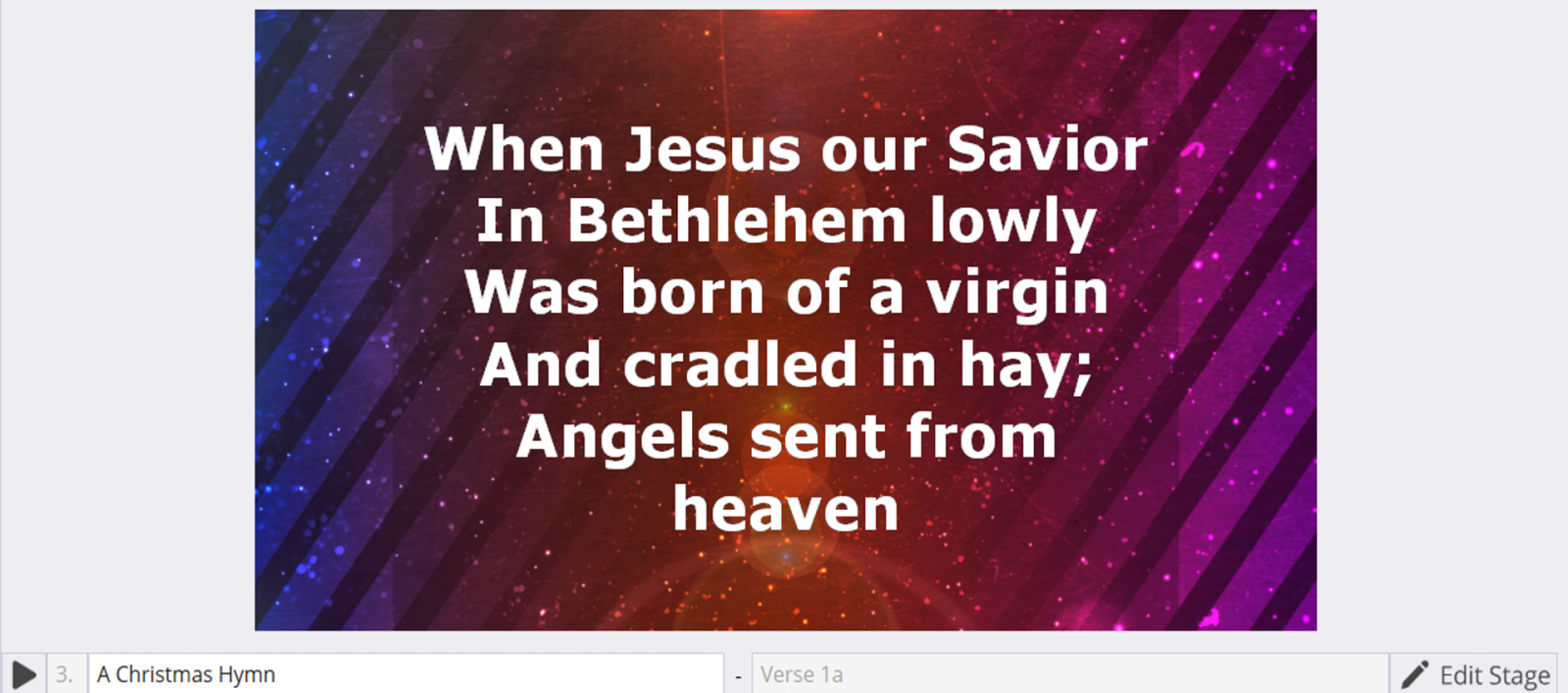 Working with the Inline Editor interface
Click a cue in the Script Area to open it in the Inline Editor. The first page of the cue opens into the editor and the remaining pages in the cue appear in the Pages Area.
Click a page to preview and edit it in the Inline Editor window.

To fire the cue, click the

Play

button beneath the editor window.

To stop play, in the

Firebox

click

Stop All

.

To save changes, press

Ctrl+S (Cmd+S on Mac)

to save the script.

Right-click the

Inline Editor

window to access commonly used editing tools: Cut, Copy, Paste, Select All, Undo/Redo, Bring Forward, Send Backward, Objects, Delete from Cue, Page Break, or Spell check.
Some editing tasks, such as setting page options, can be edited in the Pages Area without opening the page into the Inline Editor.
The Title Bar
The title bar is located below the Inline Editor window. This area contains the Play button, the name of the selected cue and page, the Speaker button, and the Edit Stage and Edit Main buttons.
If the cue contains and audio object, click the

Speaker

button and select the audio file from the drop-down list

to edit it.

To edit the stage version of the cue, click

Edit Stage

.

To edit the main version of the cue, click

Edit Main

.
Selecting objects for editing
To select an object, click it. For objects hidden from view, right-click the Inline Editor, select Objects, then select the object from the list. When an object is selected, its formatting tools appear on the Home tab.
To prevent editing, on the Home tab, click Lock Edits.
Go to...