Powerful presentations
made easy.
We're the church presentation experts.

Since we launched more than 18 years ago as the premier church presentation software, thousands of churches around the world have trusted MediaShout as the church presentation experts who can make their lives easier.
Feature-rich and easy to use.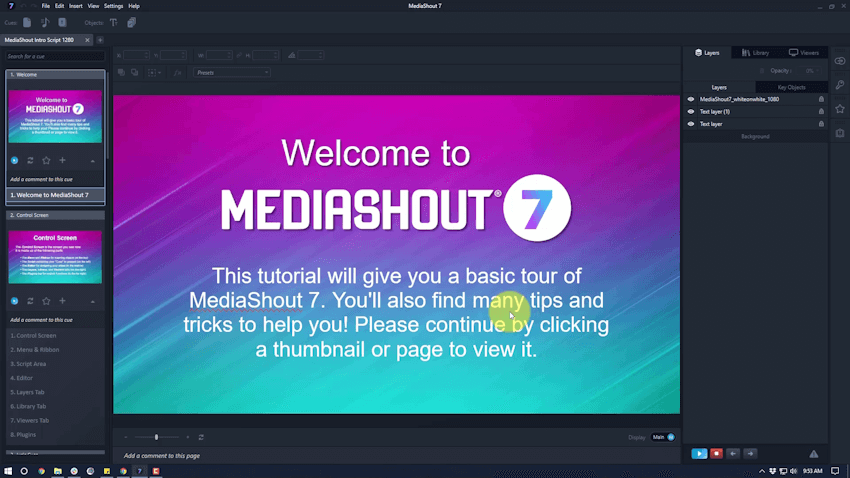 A fully customizable, intuitive interface
Investing substantially in rebuilding MediaShout 7 from the ground up, we've improved performance to make MediaShout 7 the most stable church presentation software, period.
Choose your level of complexity by adding in the tools you want and leaving out the ones you don't.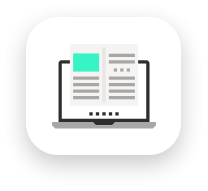 Built with pastors in mind, this feature provides templated designs and a simple interface so presentations can be built and turned over seamlessly to your tech team.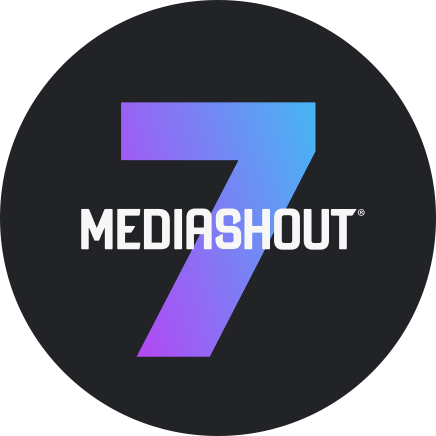 Capterra's highly reviewed and rated true church presentation software.…
"To the individual(s) who had the idea to develop this product and the team that works so diligently to provide updated patches and online support, I would like say thanks for all you do. At the workshop we purchased MediaShout Version 7. …I'm excited about the new product and I'm anticipating the permanent switch."
– Janice B.