Easter Sunday is coming up, are you ready? There's a lot to do in the weeks leading up to Easter. Here are 10 things that we think might help you as you build your services in your church presentation software.
1) Make It Special and Keep It Focused on Jesus
We know it's tempting to go all out for Easter Sunday, but be careful not to make it a spectacle with an over-the-top production feel. Keep the focus on Jesus and not the high notes your lead vocalist can sing while lights flash in sync with the band.
There's nothing wrong with producing a beautiful service, but be careful not to overwhelm or confuse newcomers with a massive show-like production. You don't want new guests to return the next week to find that it looks, sounds, and feels like a completely different church. Keep it true to who you are each Sunday. If you present the gospel in a powerful and compelling way and make the people who show up feel loved, you will have served well that day. This looks different for every church. Just keep Jesus at the center.
2) Tech Team: Be Prepared and Don't Procrastinate
This might seem like a no-brainer because you have been preparing for weeks ahead of time, but be careful not to add stress by leaving things for the last minute. Make sure you have all your church media needs cared for ahead of time. The last thing you want to do is have to call tech support for your screens and worship software the night before (though Easter support is available for MediaShout customers through the Plus Membership).
Make sure everything is updated and running smoothly, and be sure to run through the full service with your production team ahead of time. All your media and graphics should be looked over before rehearsals even start. Doing this will eliminate stress for your church staff and volunteers. Just like the musicians prepare and learn songs, the church media volunteers must do the same.
3) Use A Checklist to Remember Technical Ins-and-Outs
Your media ministry (and maybe others like the children's ministry) relies heavily on software and computers. This means you need to make sure your software is up to date, even for regular weekly gatherings aside from Easter. One huge example is your worship presentation software. Make sure you've downloaded any available updates, or if you run an older version, consider upgrading to the latest one like MediaShout 7 for better features and functionality. Do this well in advance with plenty of time to implement any changes before the big day.
As a helpful tool for church media teams, MediaShout has created a free PDF checklist to help you remember all the necessities for preparing as it relates to the specifics of church presentation software and visual media. This will be a helpful tool for your media team in the days leading up to Easter Sunday.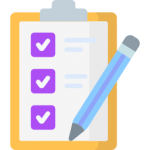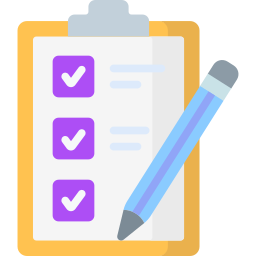 FREE SUNDAY CHECKLIST
FREE for your Church Presentation Software needs:  We've put together an easy-to-follow, downloadable, Sunday morning service checklist for your ministry.  The best part:  It's FREE!  Download today.
4) Remember To Make Time For Your Families
If you are a church staff member, make sure you spend time with your family as much as possible during the weeks leading up to Easter. You don't want your children to dread Easter Sunday every year. Also, consider your volunteers in the same way. Try not to overwork them and remember to give them plenty of time to spend with family.
5) Say Thank You
Speaking of volunteers, go the extra mile and give them a small thank you gift or provide breakfast and coffee for them on Easter Sunday. It's a lot of work to prepare and serve on one of the busiest Sundays of the year. Show them appreciation by doing something special for them. You can keep it simple and it will still go a long way with your team. 
6) Prepare Your Greeters & Congregation
Prepare your greeters to meet new people! Greeters are so important when it comes to first impressions of your church. Show lots of love and smiles on Easter Sunday. It may be someone's first time to church. Make everyone feel welcome and be prepared to show them where to go if they are new. Let your regular congregation know your vision for welcoming visitors and let them help the greeters by making connections with all the new attendees.
7) Equip Your Ushers With Smiling Faces
Ushers or members of your hospitality team can also give a welcoming feeling to guests. You may want to add a few more for Easter Sunday to accommodate a larger crowd. Be sure that your church volunteers are friendly as they direct crowd flow, answer any questions, and assist in helping people find their seats. It's important that they are more smiling faces for newcomers to see as they decide if they feel comfortable in your church. How many times have you heard of people having a bad church experience because of a grumpy greeter or usher?
This may be the only face to face interaction a person has at your church if they don't meet any of your staff members. Your music, sermon, and childcare may be great, but if there was a personally awkward moment with an usher, that may be the only thing they remember. Remind your team that they are there to serve and show Christ's love to the people who attend!
8) New Visitor Packet or Gift
There may be lots of new visitors on Easter Sunday so direct them to a Guest Services table after the service to receive more information about your church and ask any questions they may have. Make it extra special by sending them home with a small gift.
9) Have An Overflow Plan
Get ready for more cars in the parking lot, more people in the lobby, and more children in childcare. Have a plan for what to do if you run out of seats in the main auditorium and prepare an overflow space that has its own greeters, hospitality team, display of your worship software and everything guests need for that space. Also, remember to keep an eye on the bathrooms for replacing items that run out and keeping them clean. You may need to have more volunteers ready to help than on a regular Sunday. Be ready to serve a larger number of guests!
10) Make Sure Your Website Is Up-To-Date
It is so important to have an attractive and up-to-date website. These days before ever stepping foot in your church, people are going to want to read about your staff, check out photos of your church, and see if they can find links to your social media to find more information about who you are.
Make sure your website is up to date with service times and your location. If there are extra services for Easter Sunday, make sure that information is the first thing people see when they go to your website. Your website reflects your church online. Keep it clean, easy to navigate, and make sure it has enough information on it so that a new guest can get a feel for who you are. 
11) Safety & Security 
Being prepared and having visible (and non-visible) campus security will put many people at ease in a large group of people. Consult with local law enforcement for advice and have some volunteers sign up to train as campus security. These volunteers will be the eyes looking out for any suspicious activity, staying vigilant throughout your services so that families can have peace knowing they are safe.
You don't want to be afraid of the worst-case scenario, but you do want to be prepared. It shows you care about the well-being of your congregation and will protect them and work to keep their families safe. Just like with the hospitality team and greeters, you may need to enlist a few extra campus security volunteers for the larger crowd on Easter Sunday.
_______________
We hope these 11 things to remember for Easter Sunday help you in your planning. There's a lot to do as you prepare for Easter and we know the list could go on! Go through this list or make your own. Start now so you don't get behind in planning. Keep Jesus central and show His love to everyone who walks through your doors on Easter Sunday and your church will do great!

Please follow and like us: